GENERAL NEWS
WELCOME TO SCHOOL YEAR 2020
Welcome back!!! Hope you have all had a restful and memory filled two months. CMIT South MS/HS staff is ready to begin another year of educational excellence with our families. We have a new addition on the administrative side of our family. Please join me in welcoming Ms. Danielle Epps, the newest member of the CMIT South administration team. She will be joining us from Montgomery County Public Schools, where she spent the last 13 years of her educational career. Ms. Epps spent most of her time in MCPS at Gaithersburg High School where she served as a Math Teacher and a Resource Teacher. As a Resource Teacher she lead her team of 20 math teachers in supporting the success of their students through professional development based on the vision and mission of the school. After her time as a Resource Teacher she served as an Instructional Specialist supporting both middle and high school leadership teams and teachers throughout the county, as well as writing and reviewing district curriculum and assessments. Ms. Epps is excited to now return to the county where she has lived most of her life to serve as an instructional leader. We delighted to welcome Ms. Epps to our fold. She will serve on the high school side as the 9th and 10th grade administrator among other duties. Ms. Epps can be reached via email at depps@cmitsouth.org. We look forward to seeing everyone on September 3, 2019.
Top
First Day of School for High School
September 3rd is the first day for all high school students. Students will enter the building through the high school entrance. Upon entry, they will report directly to the classrooms as listed. Students will receive their schedule during the first period on Tuesday. Teachers will be in the halls to direct students to the correct rooms. Any new students will also use the high school entrance and will be redirected upon arrival. Please refer to the list below to know where to report by last name and grade.
9th Grade A - D ROOM 315
9th Grade E - K ROOM 321
9th Grade L - P ROOM 307
9th Grade R - Z ROOM 334
10th Grade A - F ROOM 325
10th Grade G - M ROOM 330
10th Grade N - R ROOM 329
10th Grade S - Z ROOM 332
11th Grade A - D ROOM 303
11th Grade E-L ROOM 327
11th Grade M - R ROOM 301
11th Grade S - Z ROOM 302
12th Grade A - H ROOM 308
12th Grade J - O ROOM 317
12th Grade P - Z ROOM 326
Students are asked to bring a notebook, pencils, pens, an eraser, and a sharpener. No book bags until lockers are distributed. Accepted donations include but not limited to hand sanitizer bottles, tissue boxes, paper towels, etc.
Top
First Day of School for 7th and 8th Grade Students
September 3rd is the first day for all 7th and 8th grade students. When 7th and 8th grade students arrive at school on September 3, 2019, they will report directly to the classrooms as listed. Colleges listed below are those students were assigned last school year. Students will receive their schedule and new college assignments during the first period on Tuesday. Teachers will be in the halls to direct students to the correct classrooms. Please use the middle school, please do not use the front entrance. Any new students not using this entrance will be redirected upon arrival. Although not encouraged, parents wishing to enter the building with students must return to the front desk to be checked in. Cornell - RM 133 Delaware: RM 159 Duke: RM 150 Harvard: RM 158 Howard: Room 143 UMD: RM 129 Yale: Room 139 Stanford: Room 124 MIT: Room 138 (Mr. Smith) Georgetown: Room 132 Temple: Room 144 Morgan: Room 151 Students are asked to bring a notebook, pencils, pens, an eraser, a sharpener and lunch money/lunch. No book bags until lockers are distributed. Expected donations include but not limited to hand sanitizer bottles, tissue boxes, paper towels, etc.
Top
UNIFORM COMPANY INFORMATION
As school opening draws close, please plan to visit the uniform company for your scholars' uniform needs. Please reference the uniform policy via the attachment prior to acquiring uniforms to ensure compliance with the uniform policy. Please note that PTO representative will be at school on September 3, 2019. They will be selling uniforms as well. Please patronize the PTO's uniform sale. All American Wear, Inc. 5001-B Forbes Boulevard Lanham, MD 20706 (301) 459-5000 Business hours are M-F 11:00 AM to 7:00 PM Saturday 11:00 AM to 6:00 PM Sunday Closed
Attachment(s)

Top
School Supply List
School supply list for the 2019-20 school year is attached. Please note that teachers may require additional items or items more specific to their content throughout the school year.
Attachment(s)

Top
STAY CONNECTED TO YOUR SCHOLAR'S LEARNING - FOLLOW THEM ON EDMODO
CMIT South MS/HS's Learning Management platform is Edmodo. All teachers are required to utilize this platform to communicate daily assignments, give quizzes, provide updates and alerts, etc. Parents will need to create an account to have access in order to stay connected and informed on their student's learning. Edmodo To create an account, you will need the parent code on the bottom left of your scholar's Edmodo home screen. Once joined, you can view all your scholar's activities, upcoming due dates, assignments, graded work, completed work and teacher comment. CMIT South MS/HS does not allow discussions among students on this platform. Parents and students are encouraged to communicate with the teachers via email. To Join go to
www.edmodo.com--
>signup-->I'm a parent-->create an account. Follow your child by entering the parent code you can find on their homepage.
Top
PTO NEWS
SHOP AMAZON SMILE OVER THE SUMMER
Hello CMIT South Family, Please think about supporting CMIT South PTO. When you are shopping this summer and at back-to-school time, please remember to use AmazonSmile for your next purchase. This is another way to support the PTO effort to raise money for student programs at CMIT South. We receive a percentage of the total sale. Feel free to spread the word! Go to smile.amazon.com and look for CMIT South PTO. ======================================================== Here are some frequently asked question about AmazonSmile: How do I shop at AmazonSmile? To shop at AmazonSmile simply go to smile.amazon.com from the web browser on your computer or mobile device. You may also want to add a bookmark to smile.amazon.com to make it even easier to return and start your shopping at AmazonSmile. How much of my purchase does Amazon donate? The AmazonSmile Foundation will donate 0.5% of the purchase price from your eligible AmazonSmile purchases. The purchase price is the amount paid for the item minus any rebates and excluding shipping & handling, gift-wrapping fees, taxes, or service charges. How do I select a charitable organization to support when shopping on AmazonSmile? On your first visit to AmazonSmile smile.amazon.com, you need to select a charitable organization to receive donations from eligible purchases before you begin shopping. AmazonSmile will remember your selection, and then every eligible purchase you make at smile.amazon.com will result in a donation. Thank you for your support.
Top
UPCOMING EVENTS
Testing Office Announcement
Welcome Back Parents & Students, As you prepare for next week also get ready for completing assessments. We will begin to complete pre-assessment testing the first two weeks of school. All classroom teachers will administer their Student Learning Objective (SLO) tests. These tests are vital to understanding where your child's levels of understanding are for each class in the beginning of the year to compare it to growth that we hope to achieve when they are testing later in the year. In addition, English and Math teachers will also administer NWEA MAP Assessment. We look forward to a successful year of testing.
Georgia Jones, Testing Coordinator
Top
Dap Day: Positive Male Role Models Needed!
Let's Be Great Together!!! Greetings, CMIT South Positive Male Role Models!! The start of the 2019-20 school year is almost upon us and we need men (Fathers, Uncles, Grandfathers, Male Teachers and Friends) with our CMIT South community to participate in "Dap Day" on the 1st Day of School, September 3, 2019. We really need to have our schools covered in District 25 by men to greet our children to get them off to a great start. The goal is to have as many men at the CMIT South Schools as possible. Please share this with our CMIT family!!! Time: 8:15 a.m. - 9:00 a.m. LOCATION: CMIT South Conference Room Sign up here:
https://www.signupgenius.com/go/20F044BABAB2CA0F85-dap
Thank you,
Top
PTO GENTLY WORN UNIFORM SALE
The CMIT South MS/HS PTO will sponsor a "gently worn" uniform sale. WHEN: Tuesday, September 3rd TIME: 8:00 am - 1:00 pm *Please keep in mind that these uniforms are donated and limited stock and sizes are available. Thank you, CMIT South MS/HS PTO
Top
ACADEMY NEWS
UPDATE ON GYMNASIUM
At CMIT South MS/HS, we await the conclusion of the gymnasium project with excitement. In the interim, students will receive PE/Health instructions in the Soccer field and alternative classrooms. The project is scheduled to be concluded in a fews weeks when we can resume full use of a new and improved gymnasium.
Top
Golf Club
New to CMIT SOUTH??? All students who are interested in participating in golf competitions against other schools in Prince Georges County, please sign up with Mr. Smith or Mr. Olubo Why play golf; It keeps the mind alert and provides vital human contact, along with several other benefits to mental health. As well as being a fiercely competitive sport, playing golf can also be a great social activity. The game of golf can help instill autonomy and responsibility, and nurture the self-confidence that is so vital to the development of our youth.
Attachment(s)

Top
ARE YOU READY FOR SCHOOL?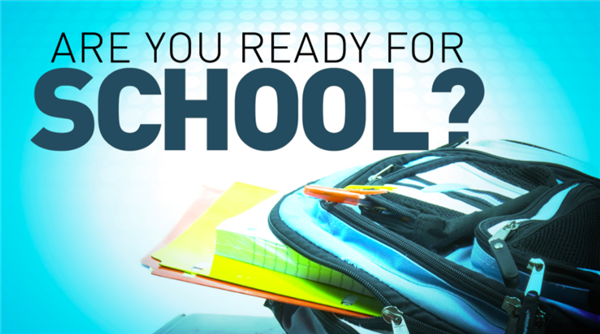 As the new school year approaches, Please go through the checklist to ensure that your scholar is ready for the first day of school. Please confirm that you have: -- Acquired uniform tops (at least two polos) -- Acquired uniform pants (Khaki or Navy Blue) -- Acquired uniform shoes (all black, no colored insignia or sole) -- Acquired PE top and bottom (all black bottoms, no colored insignia) middle school and high school 11th grade only -- Acquired school supplies (please refer to supply list and book list) -- Visited the doctor and updated your shots for your scholars September 3, 2019 will be here before you know it. Do not delay, get ready for school.
Top
Online Meal Payments Begins
Starting August 29, 2019, MySchoolBucks will begin accepting online meal payments for Prince George's County Public Schools. If you have set up automatic scheduled/recurring payments, these will resume on or after August 29, 2019. To make a payment, log in to MySchoolBucks. You will need your scholar's information to register. Remaining balances on meal account for the previous school year will be rolled over to students account for the new school year. If you have any questions or need assistance, they can be reached via email at support@myschoolbucks.com or you can reach us by telephone at 855-832-5226.
Top
4th QUARTER GRADE APPEALS WINDOW
The deadline for submission of grade appeal for SY19 4th quarter is September 9, 2019. Attached is the Appeal Reporting document for use. Please submit such appeals with to the responsible teacher via email and copy the principal. Thank you.
Top
MIT VISITS YOU
MIT will be on the road this fall and coming to a location near you. Sessions are free and open to anyone who would like to attend. They last roughly 60–90 minutes with a Q&A period where you can ask any questions you may have. Please visit
https://apply.mitadmissions.org/portal/mitvisitsyou
to check for upcoming sessions in this area. Thank you.
Top
ANNOUNCEMENTS & REMINDERS
MANDATORY TRAINING FOR VOLUNTEERS/CHAPERONES
All volunteers must complete the SafeSchools online safety training program that is designed to train contractors and volunteers on school-related safety issues. Volunteers who regularly support the school as field trip chaperones, mentors, interns, tutors and others must complete the below on-line training modules via the training portal -
https://www.pgcps.org/required-training/
- Prince George's County Child Abuse Mandatory Reporting - Prince George's County Public Schools' Student Safety Procedural Changes - Bloodborne Pathogens Exposure Prevention Background Checks are still required and commercial background checks can no longer be utilized for field trips. All volunteers must undergo a fingerprint check - at least 15 business days in advance of volunteer activity and undergo a Child Protective Services (CPS) clearance - at least 15 business days in advance of volunteer activity. Prince George's County Public Schools (PGCPS) has added two new processing locations. The sites will provide evening hours four days a week and Saturday hours from 8 a.m. to noon! For questions, call the PGCPS Background Unit at 301-952-7831. - Fingerprinting and Child Protective Services(CPS) Clearance $62.25 Hughes Barney Investigations 9315 Largo Drive West #100 Upper Marlboro, MD 20774 301-333-1728 Monday-Friday • 8 a.m.-5 p.m. Monday and Wednesday • 5-7 p.m. (by appointment only) 1st & 3rd Saturday of the month • 8 a.m.-noon (by appointment only)
http://hbinvestigations.com
Sasscer Administration Building Background Unit 14201 School Lane Upper Marlboro, MD 20772 No appointment necessary, Monday-Friday • 8 a.m.- 4:45 p.m. (Summer hours Monday-Thursday 7 a.m.-5:15 p.m.) Credit card, money order, cash and company checks accepted Please complete your training prior to the 1st week of September so it can be done and we can use your support in upcoming CMIT South programs. We need all the volunteers we can get to make this a great new school year! Thank you in advance and will look forward to a year of partnership.
Top
FRONT OFFICE PROCEDURES
Greetings New Families and Welcome Back Veteran Families! As the new school year begins, the CMIT South MS/HS Front Office would like to remind you of policy and procedure. BUILDING ENTRY PROCEDURES: - Parents, guardians and visitors may only enter the building through the front entrance during the school day. - Your ID must be presented at front office window before entering the building. - You must obtain and wear the Raptor badge while visiting inside the building. - The badge is only for the destination stated on your badge. - Please turn in your badge to the front office when exiting the building. MORNING ENTRY: - Students are not allowed early entry to the building unless they are part of the morning enrichment program. - All student enter through the designated middle school or high school entrance between 8:20 am and 8:40 am. - After 8:40 am, students are considered late and must enter through the front entrance and sign in to obtain a late pass. - Exceptions to early entry are morning clubs once they resume. Club sponsors provide a list of club participants to verify early entry. EARLY DISMISSAL: - The cut off time to pick up your student for early dismissal is 2:30 pm. Please be mindful that staff is preparing to dismiss students for the day. - Students can not be called to the front office for dismissal until the parent/guardian arrives and signs the student out for the day. - Your ID must be presented at the front office window prior to signing out the student. - Reminder that students are often in the middle of classwork or at lunch and may not report immediately to the front office after contacting the classroom. - Please allow extra travel time if you are picking your student between the hours of 1:30 pm and 2:30 pm, as student rides have started to arrive for dismissal. Your cooperation in adhering to these procedures is much appreciated as they help to ensure our community's safety at all times.
CMIT South MS/HS Front Office
Top
CMIT South 2019-20 Academic Calendar
CMIT South follows PGCPS calendar. Parents are encouraged to register for text or email alerts for school closings and emergencies by filling out the online form on PGCPS website:
https://www1.pgcps.org/communications/press.aspx?id=152446
Students and parents are asked not to schedule any vacations or trips to coincide with school days for the 2019-20 school year. Maryland state law requires that all students between the ages of 5-16 attend school regularly. Absences from and tardies to school is disruptive to the learning process. Studies have shown that students who attend school on a regular basis earn better grades and learn more than those who are frequently absent. Students will earn incentives for Perfect Attendance. Please note that last days for students and teachers are subject to change due to inclement weather make-up days and students may be required to attend school later than indicated. Please do not plan any family vacations until after June 15, 2020. Parents and students are asked to visit PGCPS website for 2019-20 calendar updates:
http://go.activecalendar.com/pgcps/
The state of Maryland recognizes the following as lawful (excused) absences from school: -Death in the immediate family -Illness of the student -Quarantine -Court summons -Principal-approved activity -Mental or physical incapacity -Violent storms -Observance of a religious holiday -State of emergency
Top
IMMUNIZATION COMPLIANCE A MUST FOR SCHOOL ATTENDANCE
According to the Maryland Department of Health and Mental Hygiene School Health Services Regulations, schools may not knowingly admit students without proper documentation of age appropriate immunity against vaccine preventable diseases (COMAR 10.06.04). State immunization requirements mandate that all students entering Grades 7 must have one dose of Tdap (tetanus, diphtheria and pertussis vaccine) and one dose of meningococcal vaccine. Please contact your health care provider to ensure that your child's immunization is up to date this summer to prevent their exclusion from school upon resumption come September 3, 2019. You can go to your primary care provider now to get your child immunized for the 2019/2020 school year. Other options include going to the local health department clinics, pharmacies, grocery stores and urgent care centers. Parents of students without insurance should reference attached resources for free immunization clinics. Please send all immunization records to nurse@cmitsouth.org. Hope to see you soon.
Attachment(s)

Top
GRADING AND REPORTING - WHAT YOU NEED TO KNOW
Prince George's County Public schools Administrative Policies addressing grading and reporting has been updated. Please take some time to review the attached policies for Middle and High School to ensure you are informed of what you need know about these polices.
Top
Music Program SY19-20
Good morning to all staff, students and parents of CMIT South! I hope you had a wonderful summer and ready for a new school year. We are embarking on our second year for the music program . We are looking for all who are inspired in helping the growth of the CMIT South music program. A meeting will be held for anyone interested. Topics to be discussed will be the following: Fundraisers ( to purchase instruments, music, potential uniforms, etc.) Future events Advertisement of program Establish leaders for potential band, chorus and dance. The meeting will be held in my room (Room 332) from 3:30pm- 4:15pm Thursday, September 5th, 2019. Note: Due to the school day concluding at 3pm, parents must enter via the cafeteria (Where parents pick up enrichment students). I look forward to hearing form everyone. Sincerely
Top
FAQs
What is the Uniform Policy?
The uniform policy can be found on our website, under Students tab. http://cmitsouth.org/uniform-policy/

How do we order uniform items?

Families wishing to purchase uniform in store may visit:
All American Wear, Inc.
301-459-5000
Do I have to purchase uniforms from this vendor?
No, however, uniforms purchased from other vendors must have 100% identical color tone and the CMIT South logo. The current uniform vendor provides donation to the CMIT South PTO based on sales. Each uniform purchase from Minuteman Press is contribution to the school. 

What is CMIT South's Daily Schedule?
8:20am - 8:40am:
- Student arrival (drop off is at the side entrance)
- Doors close at 8:40am (after 8:40am parents need to sign late students in at the Front Office)

8:20am - 8:45am:
- Homeroom (Breakfast is available during this time until 8:45am)

8:45am - 2:49pm for 6th & High School grades and 8:45am - 2:54pm for 7th & 8th grades: 
- Academic instruction

2:49/2:54pm - 3:10 pm: 
Student pick-up outside (Students who are not picked up by 3:10pm will be waiting outside for their ride. There is no adult supervision for these students during this time).

Clubs and enrichment activities will begin immediately following dismissal. All club/enrichment participants must report directly to the cafeteria. Students who continuously fail to report directly to their designated locations will lose the privilege to participate in any after school activities. 

How do I pay for my child's lunch?
Breakfast and lunch are served every day. You can add money to your child's account by visiting this link. You can also pay by cash or money order in the cafeteria. 

Can my child bring their own lunch to school?
Students can bring a lunch from home. Lunches can be stored in the student's locker. Lunch taken to lunch room should be consumed in lunch room. Student cannot return to locker after lunch. All lunch bags should be left in lockers if student do not wish to place in bins after lunch. Lunch bags are not allowed in class.

What do they serve for school lunch?
A monthly menu is provided by Food and Nutrition Services. Click here for lunch and breakfast menu.

What is the academic calendar?
CMIT follows the Prince George's County Public School calendar found here. To receive notifications of PGCPS school cancellations by providing information here.

Where can I find information about CMIT events and updates?
Every Friday CMIT South publishes its weekly newsletter. It is HIGHLY recommended that you subscribe to the newsletter. It is a vital means of communication between CMIT South and stakeholders. Please click here to subscribe to CMIT South Newsletter. Please visit www.cmitsouth.org for more information.
Top↑