MEDIA CENTER NEWS
Annual CSP Spring DC Trip
Dear Parents and Guardians,

Chesapeake Science Point is very excited to announce our Annual CSP Spring DC Trip. During this whole-school trip to the Washington D.C. we will be visiting the National Museum of American Indians, the National Air and Space Museum, and the Smithsonian Museum of Natural History, and we will attend the International Festival of Language and Culture.

This exciting trip will be on Thursday, April 28th. We will be leaving at 9:00 am and will return at 9:30 pm. Transportation for this trip will be provided by properly insured bus carriers. The cost of the trip will be $5 per student. Students will need to provide their own bagged lunch and dinner will be provided. Middle school students should submit payments to Mrs. Ingulia, and high school students should submit payments to Mrs. Cunning. Please provide exact change or pay by check.

The group will be accompanied by teachers and adult chaperones in accordance with the AACPS established ratio of adults to the number of students taking the trip. The students will leave the school at approximately 9:00 am and will return by approximately 9:30 pm. If you are interested in chaperoning this trip, please email Mrs. Ingulia at tingulia@mycsp.org.

Please sign and have your child return the permission slip, along with the $5.00 payment, to Mrs. Ingulia or Ms. Cunning by Friday, March 18th 2016.

Looking forward to a fantastic trip,

Attachment(s)

Top
BREAKING NEWS
Chesapeake Science Point Students Show Off Their Scientific Research Skills at Anne Arundel County Regional Science and Engineering Fair
Please see the attached article about CSP students and their success at the Regional Science Fair.

Attachment(s)

Angie Obrien Principal's Secretary
Top
UPCOMING EVENTS
Events for week of March 13 - March 19
Sunday, March 13th
~Spring forward one hour :)

Tuesday, March 15th
~Bus payment due

Friday, March 18th
~Field trip - Ms. Cunning
~Field trip - Ms. Valencia


Angie Obrien Principal's Secretary
Top
CultureFest
Hello Parents,
CULTUREFEST IS COMING!!! TICKETS ON SALE MARCH 14th
(sale ends April 8th with limited availability!!!)
Advanced Ticket Price: $2.00 (children 12 and under 50% off).
DOOR PRICE $3.00 (if not sold out)
Join Chesapeake Lighthouse Foundation and all CLF school participants for our 4th Annual Culture Festival: CULTUREFEST! This talented exciting event will take place at Sheraton Columbia Town Center Hotel on Saturday, April 16th at 2pm and includes live performances and a special guest performance for the finale!
This exciting event is open to all CLF schools and families to come together and celebrate diversity, talent, and our cultural heritages. Great fun infused with a cultural extravaganza and everyone is sure to benefit from the cultural foods and performances.
Each school has a CULTUREFEST performance coordinator. All potential student performers at CSP can contact Mrs. Derin.
Any talented students wishing to participate in the CULTUREFEST performance, please use the link below for sign-up:
http://goo.gl/forms/G0h0Zc2CsV
Doors open at 1:00 pm for food and the CULTUREFEST performances will start at 2:00 pm!
We look forward to seeing everyone at the 4th Annual CULTUREFEST!!!!!
Top
Tiger Bocce Team
Tiger Bocce Team Formed & Ready to Win!

Our 2016 Bocce Team is in place and the first practice was held Thursday, 10 March. The team's first game is scheduled for 1 April against Broadneck High School -- and is a home game. The season runs from April 1st through the 28th of April when the County Championships will take place. Those teams qualifying for the state championships will advance to the State Invitational which will be held 12 May.

Last year's team went to the State Invitational and left with a 3rd place award! We're hoping, and positioning ourselves, for similar success.

Come on out and support YOUR Tiger team-- and hear them ROAR!

Coach Griffin & Team
Top
ACADEMIC ANNOUNCEMENTS
AP Calculus tutoring
A big thank you to 11th grader, Benjamin Kelm and 12th grader Kyle Yamaguchi, both math team members for volunteering in tutoring AP calculus students every Thursday and Friday after school .

If your child needs calculus tutoring, please send an email to ivalencia@mycsp.org.

Thank you.

Mrs. Valencia
Math/Technology Department Chair
Top
FIELD TRIPS
Chesapeake Shakespeare Company
The 9th and 11th grade Honors English class will be going to the Chesapeake Shakespeare Company in Baltimore to see Romeo and Juliet on April 8th. All permission slips are due on Monday with the $25 fee for admission and transportation. We are in need of parent chaperons! If you are interested, please contact Mrs. Jensen at WJensen@mycsp.org.
Top
OTHER ANNOUNCEMENTS
Graduating Seniors - What you need to know about alcohol / controlled dangerous substance / other intoxicants abuse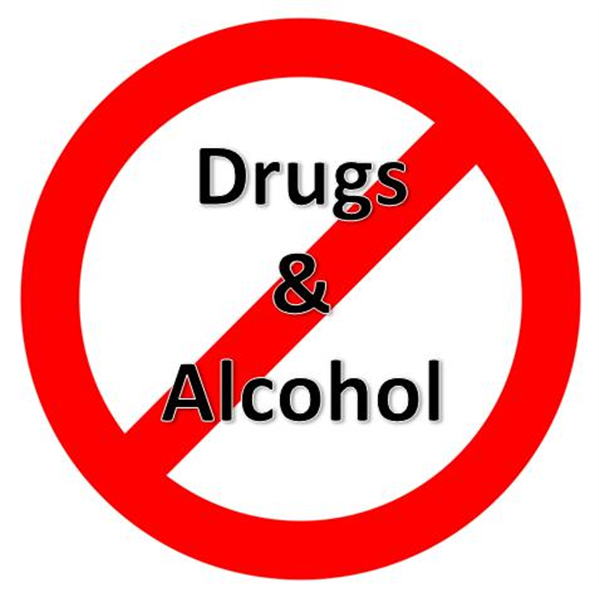 Graduating seniors, please read over the attached information regarding the use of alcoholic beverages, controlled dangerous substances, and other intoxicants.
Attachment(s)

Angie Obrien Principal's Secretary
Top
Seniors - Cap/Gown Orders & Senior Pictures
Cap / Gown Orders - If you still need to order a cap/gown for graduation, please take care of this as soon as possible.
To place an order:
Visit
www.balfour.com
Type Chesapeake Science and click search; scroll to bottom and click on cap and gown.
Students who plan to graduate on stage must have a cap/gown purchased from Balfour.
Senior Pictures:
If your child still needs to have senior pictures taken, please call Prestige directly at 410-525-1700 to make an appointment with them.
Angie Obrien Principal's Secretary
Top
FAQs
Top↑